About us
We are a Contracting & Maintenance Company W.L.L. in the field of Electrical, Mechanical, Structural & Interior designing based in Qatar, committed to offering high standard services.

We specialize in the field of high quality resource sharing services from Blue Collared to White Collared based on our client's necessities. We understand that for any business to be successful, availability of the adequately numbered right resources at the right time are extremely critical. Often, companies have face slippages due to varied factors, ranging from governmental restrictions to company objectives to financial & administrative issues. Thankfully, through our continual research and improvisation mechanism, we have been able to develop ourselves as a service provider, who not only overcomes business bottlenecks, but also tries to interact & obtain valuable customer feedbacks. Using these insights we constantly strive to better our services with every opportunity that knocks our door. We have been able to accumulate a wide range of skilled resources from different backgrounds and across all verticals. Our resources are enabling some of the highly reputed names in the country to deliver their promises.



Vision
• We employ cutting edge technologies and industry knowledge to create outstanding value for customers.


Mission
• To offer all of our customers reliable, innovative and good services.
• To build a sustainable business relationship with our customers by exceeding their expectations always.
• To contribute to Qatar's environmental goals by providing high quality solutions that are efficient and eco-friendly.


Values
• Unequivocal excellence in all aspects of the company's work
• Environmentally responsible, Honesty and Integrity
• Mutual benefits for stakeholders, customers, and the environment.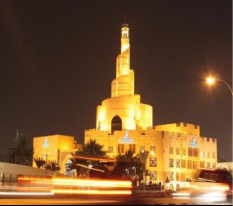 The founder of T&S is a Board Member and Executive Director of the Al Emadi Group, Mr.Ibrahim Abdulla Al Emadi.
We are under process of acquiring ISO 9001:2008 certification in QMS(Quality Management System) for delivering the high quality services to our valued customers.